Physical Activity
and Nutrition
Let's Move
Child Care
Let's Move
Cities and Towns
Worksite Health
Scorecard
Links for
Parents

Physical Activity and Nutrition
In south central Idaho, about *70 percent of adults are overweight or obese and 23 percent of Idaho high school students are overweight or obese.
Meanwhile, a third of our region's adults don't participate in physical activity outside of work and we are seeing rates of diabetes, high blood pressure, heart disease, and other chronic disease rates rise in south central Idaho.
So, how much physical activity do we need to improve health and reduce risk for chronic diseases?
The more physical activity we do, the greater the health benefits we'll have, and the better we'll feel. To promote and maintain health, adults 18 years and older should accumulate 150 minutes or more each week of moderate-vigorous physical activity. To count towards getting at-least 150 minutes/week, activity needs to be performed at-least 10 continuous minutes at a time. Making regular exercise into your daily schedule might seem difficult at first, but the Physical Activity Guidelines for Americans can show you it's easier than you think!
Better yet, take advantage of the warmer weather and head outside!
These websites have family-friendly AND solo adventures right in your backyard: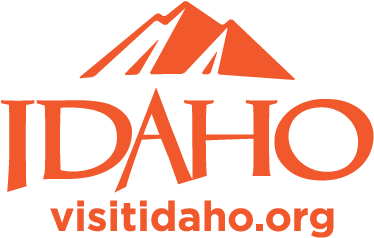 *Source: 2016 Idaho Behavioral Risk Factor Surveillance System
Let's Move! Child Care
One in five children are overweight or obese by the age of six. Child care and early education providers are a powerful force in children's lives. Providers can help children learn habits that prevent childhood obesity and can keep them healthy for life.
The Let's Move! Child Care campaign focuses on five key areas of childhood obesity prevention:
Physical Activity

Screen Time

Food

Beverages

Infant Feeding
SCPHD is currently working with child care facilities in south central Idaho to complete the Let's Move! Child Care assessment. This activity is free to child care facilities. Resources, best practices, and technical assistance will be provided to help the facilities make simple, but effective, changes to help reduce childhood obesity.
If you are a child care or early education provider, and would like to participate in the Let's Move! assessment, or if you have questions about the program, email or call the program coordinator at (208) 678-8221.
Let's Move! Child Care Workshop
A FREE workshop for child care providers committed to healthy early care!
Resources
Links
Let's Move! Cities, Towns, and Counties
The Let's Move! campaign also has an initiative specifically for cities, towns, and counties. Local elected officials who sign up as a Let's Move! city, town, or county site must be willing to commit to five goals.
Start Early, Start Smart: To provide children with a healthier start, local elected officials commit to helping early care and education providers incorporate best practices for nutrition, physical activity and screen time into their programs.

MyPlate, Your Place: To empower parents and caregivers, local elected officials commit to prominently displaying MyPlate in all municipal or county venues where food is served.

Smart Servings for Students: To provide healthy food in schools, local elected officials commit to increasing participation in the School Breakfast Program (SBP) and the National School Lunch Program (NSLP).

Model Food Service: To improve access to healthy, affordable foods, local elected officials commit to implementing healthy and sustainable food service guidelines that are aligned with the Dietary Guidelines for Americans in all municipal and county venues that serve food.

Active Kids at Play: To increase physical activity, local elected officials commit to mapping local play spaces, completing a needs assessment, developing an action plan, and launching a minimum of three proven policies, programs or initiatives aimed at increasing access to play.
Links
CDC Worksite Health Scorecard
Worksite environments have a significant impact on employees' overall health, and employers can experience meaningful benefits from maintaining a healthy workforce.
SCPHD is currently implementing the National Healthy Worksite Health Scorecard with businesses in south central Idaho. The Scorecard was developed by the Centers for Disease Control and Prevention (CDC). The worksite scorecard measures the evidence-based practices and strategies that an organization has implemented to improve and maintain the health of their employees.
For more information about the Scorecard, email or call the program coordinator at (208) 678-8221.
Links for Parents
Resources
Last Updated May 2, 2019 5:18 PM © 2008 South Central Public Health District