Client portal
South Central Public Health District is now offering a client self-help portal to access immunization records created after 2012. Records before 2012 may not be included on this portal. If you cannot find your records please contact Public Health at 208-737-5900.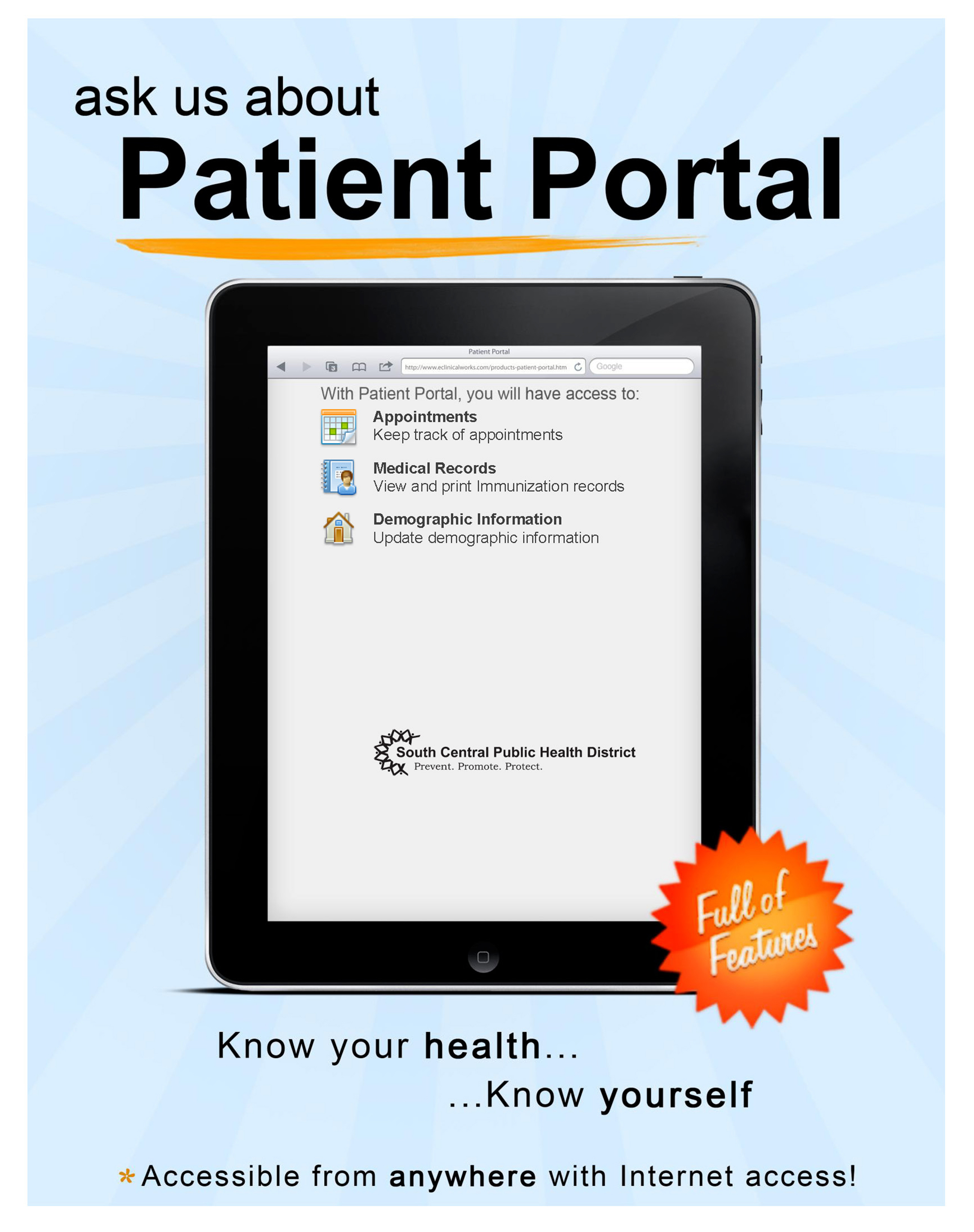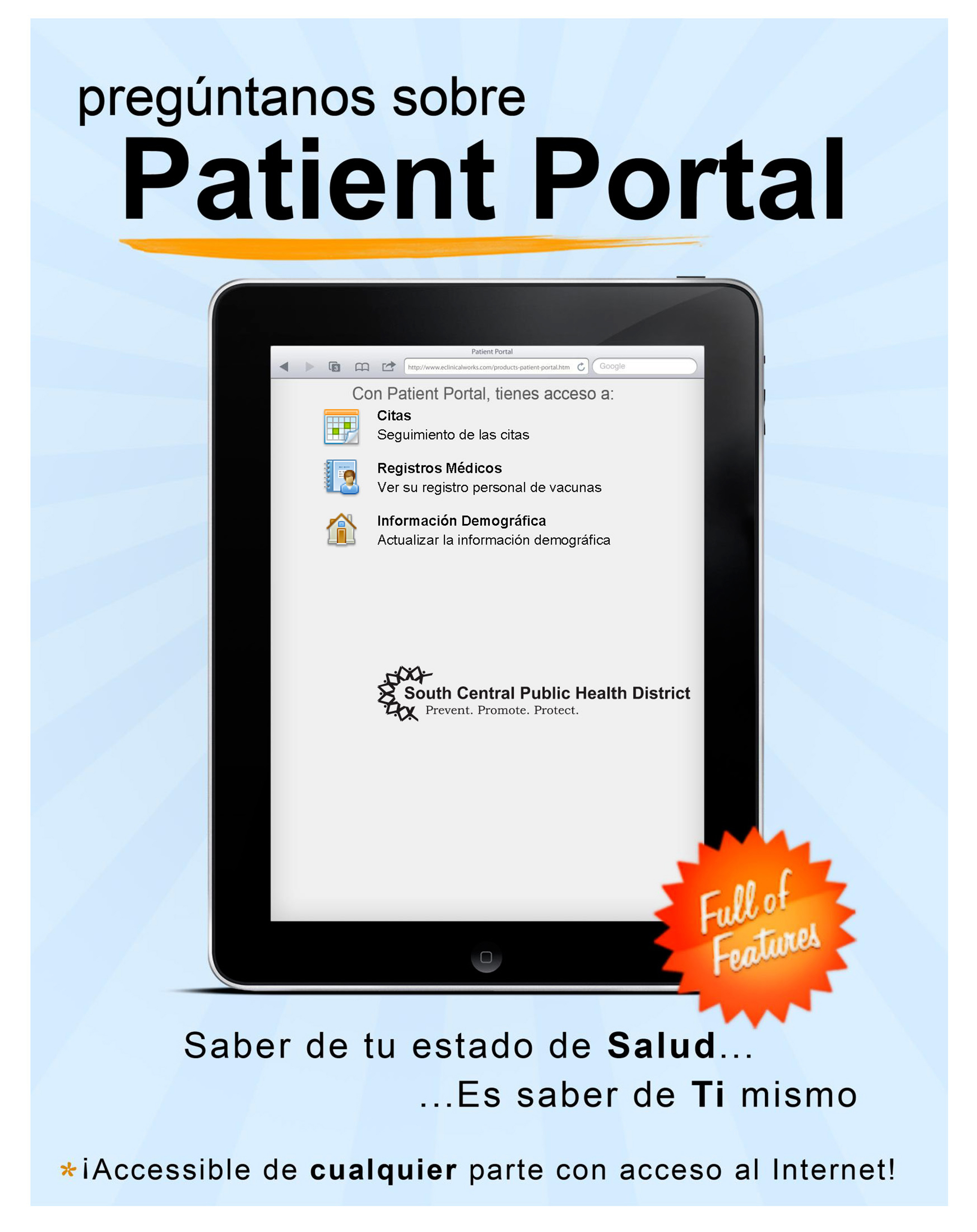 Click here to access the portal.
Notice of Privacy Practices
This notice describes how information about you may be used and disclosed and how you can get access to this information.
Forms:
Financial Consent