Help Us Catch And Reverse Diabetes Before It's Permanent
Anyone can be at risk for diabetes. Prediabetes is a serious health condition where blood sugar levels are higher than normal, but not high enough yet to be diagnosed as type 2 diabetes. In a way, it's the warning sign for diabetes. And here's the best part, prediabetes is reversible.

It is important to talk to your doctor about getting your blood sugar tested if you have two or more of the following risk factors:
Being overweight
Being 45 years or older
Having a parent, brother, or sister with type 2 diabetes
Being physically active less than 3 times a week
Ever having gestational diabetes (diabetes during pregnancy) or giving birth to a baby who weighed 9 pounds or more
Race and ethnicity are also a factor: African Americans, Hispanic/Latino Americans, American Indians, Pacific Islanders, and some Asian Americans are at higher risk.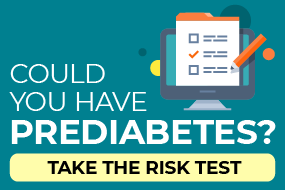 You can also get a simple blood sugar test called an A1C that measures your average blood sugar level over the past 2 or 3 months. It can be as simple as a finger poke test. An A1C below 5.7% is normal, between 5.7 and 6.4% indicates you have prediabetes, and 6.5% or higher indicates you have diabetes.
Diabetes
About 1 in 10 Americans have diabetes. Type 2 diabetes most often develops in people over age 45, but we are seeing more cases in children, teens, and young adults.
In Idaho, that rate continues to increase.
Diabetes Symptoms
Some people with diabetes have symptoms. If you have any of the following symptoms, contact your doctor:
Irritability
Extreme thirst
Extreme hunger
Frequent urination
Blurry vision from time to time
Unusual tiredness or drowsiness
Unexplained weight loss
Eye Screenings
Diabetes can cause eye problems and may lead to blindness. People with diabetes have a higher risk of blindness than people without diabetes. Early detection and treatment of eye problems can save your sight. (picture of eye screenings)
It is important to see your eye professional at least once a year for a dilated eye exam. Only optometrists and ophthalmologists can detect the signs of retinopathy, which is damage to the blood vessels in the back of the eye. Only ophthalmologists can treat retinopathy.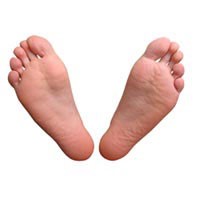 Foot Examinations
People who have diabetes are vulnerable to nerve and vascular damage that can result in loss of protective sensation in the feet, poor circulation, and poor healing of foot ulcers.
All of these conditions contribute to the high amputation rate in people with diabetes, but early identification of foot problems and early intervention to prevent problems from worsening can avert many amputations.
It is recommended that people who have diabetes have their feet examined at least once a year by a trained health care professional.