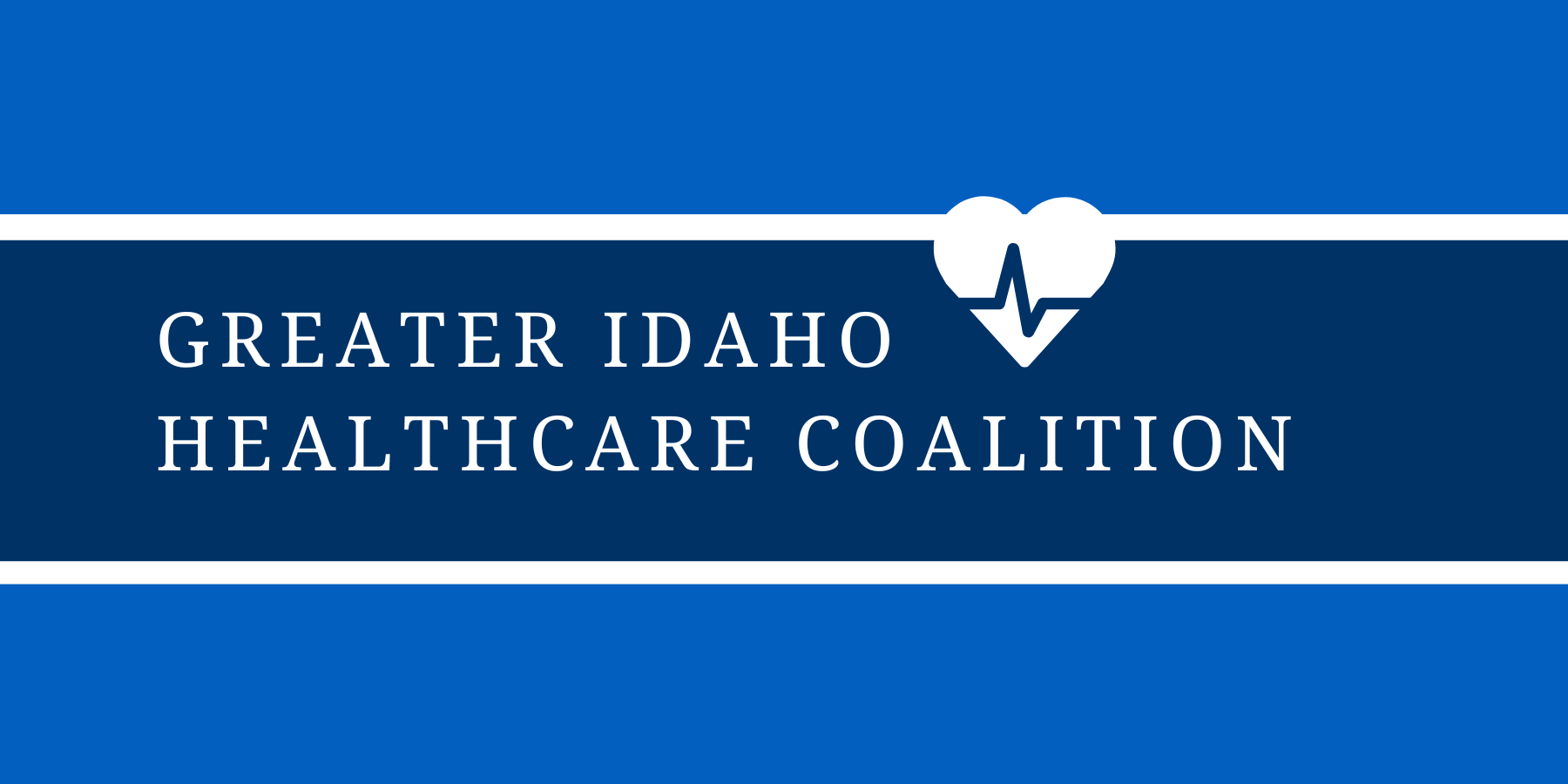 The Greater Idaho Health Care Coalition is a group of healthcare providers across three regions who collaborate to support community preparedness. The coalition serves twenty-four counties and two tribes in south central Idaho, south eastern Idaho, and eastern Idaho.
Coalition purpose: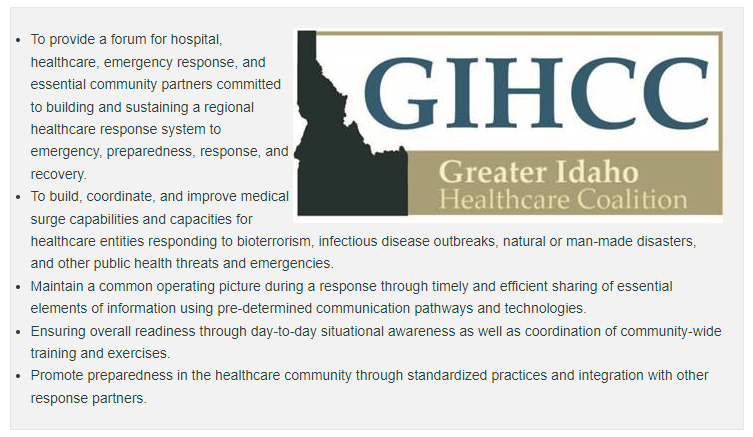 Participating regional health care entities include:
Hospitals
Emergency Medical Service providers
Community health centers
Outpatient facilities
County Emergency Management Coordinators
County Coroners
Law enforcement officials
Mental Health Care providers
Faith Based organizations
Civic, volunteer, and service organizations
Public Health
For more information about the coalition, please view the following video.